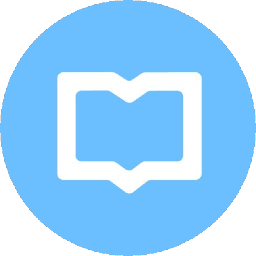 Median Screen Share
See what your customers see while chatting with them.
Fast. Easy. Screen Share.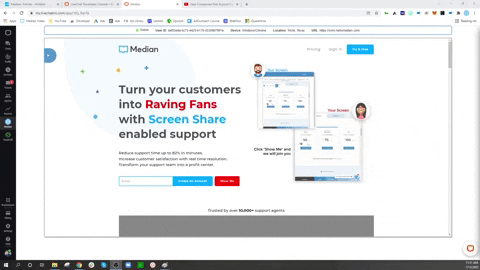 Median makes it easy to interact with the customers you are chatting with. No invites, installs, or downloads required. If they are on your site, then you can screen share with them.
When installed, you will be able to see what your customers are looking at on your website while chatting with them. If the customer needs further help you can put your mouse on their screen, highlight, scroll and even draw to help guide them to a solution.
Median uses a technology called cobrowsing to recreate a visitor's screen in a simple viewer for an agent to interact with.
The app requires a small snippet of code to be installed on your website in order to work.
Step 1 - Click the Install button.
Step 2 - Click on the blue Median Logo on the left side of LiveChat app.
Step 3 - Sign in with LiveChat, and click Allow.
Step 4 - Copy the code and install it in the body of your website. Below you can find the how-to videos for:
Note that Median Screen Share will only work on the pages the Median code is installed.
For more information visit www.HelloMedian.com or email us at LiveChat@HelloMedian.com
Key Features
Worlds fastest screen share
When installed, Median does not require any invites, downloads, or installs. 1-Click Screen Share with ANYONE on your website!
Highlight, draw, take full control
The Median Screen Share tool belt allows users to easily draw, highlight, and even take full control of a visitors browsing experience.
Easy cobrowsing
Median uses a technology called Cobrowsing which stands for collaborative browsing and is the act of 2 or more people browsing the same website at the same time.
Benefits
Faster customer support
Faster support means a better customer experience! With Median there is no need to ask 20 questions in regards to the issues at hand. Simply look at the customers screen, diagnose the problem, and solve it.
Your speed to resolution directly impacts your customer satisfaction scores.
Reduced support times
With Median Screen Share, providing customer support becomes much easier. The ability to easily screen share with your customers will have a compounding effect on your time.
Short term benefits

You and your team will experience a dramatic reduction in ticket times.

Long term benefits

You will be able to buy your time back from the future. The ability to screen share will not only fix issues faster, but allow you to show your customers how to avoid issues in the future! Eliminate repeating tickets forever.
More customers
Want to get more customers or even upsell existing customers? Median allows you to turn your website into a live demo! Show your customers how to get started using your product and help them turn on the key features that will make them a customer for life.
Ratings & Reviews
How would you rate this app?
Tutorial & Support
To get help and support
contact
. You can also suggest improvements or request new features in the upcoming versions of Median Screen Share.
The developer indicated that the app's privacy practices may include handling of user data. You can learn more in the app's
Privacy Policy
.